Dentist in Naples, FL
The brief descriptions below are designed to familiarize you with our staff's training, professional credentials, and work experience.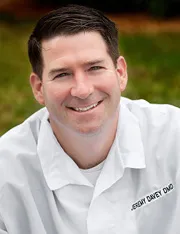 Jeremy W Davey, DMD, PA
Dr. Jeremy Davey has been practicing family and cosmetic dentistry since 1997. Dr. Davey attended James Madison University in Virginia graduating in 1993 with a degree in biology. He then moved to Boston and attended Goldman school of Dentistry at Boston University. Dr. Davey graduated in 1997 receiving his DMD (Doctorate in Dental Medicine) from Boston University. He then returned to where he grew up, Lakeland, Florida. Dr. Davey was an associate for 3 years prior to relocating to Naples. He established a general dental practice in Naples, Florida in 2000. Dr. Davey enjoys treating the entire family from grandparents to children.
Dr. Davey is dedicated to continuing education. Every year he attends continuing education seminars, study clubs, and workshops on a wide array of the latest dental techniques and new services and innovations. He brings back the ideas that are of value to our patients.
Dr. Davey is an active member of the Collier County Dental Association, West Coast District Dental Association, Florida Dental Association, and American Dental Association. He has been chosen as a Top Dentist by his peers every year starting when the award began in 2011. Our office volunteers to help with the Neighborhood Health Clinic and the Mission of Mercy program providing care for the less fortunate.
On a personal note, Dr. Davey's time away from the office is spent with his wife Kimberly, and their two sons, Wade and Gavin. He is a member of the masters swim Team and he enjoys spending time outside; boating, fishing, hiking and camping to name a few.
---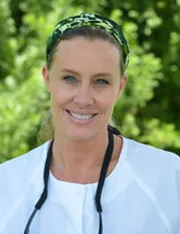 Erin Wieschowski RDH
Erin joined the team of Davey Family Dentistry in 2000. Born and raised in Northern Michigan, Erin is a proud graduate of the largest Dental Hygiene program in Michigan, Ferris State University. The dental hygiene program at Ferris has a reputation for educational excellence.
With over 20 years of dental hygiene experience, Erin values providing the high quality, patient centered care the office of Davey Family Dentistry promotes, a value that is save shared by the entire team at Davey Family Dentistry. Erin is committed to personalizing patient care and creating a positive experience for the patient.
Erin has remained a member of her professional organization since graduating in 1997 and has held leadership positions in her local dental hygiene component. While not at work, Erin mostly enjoys just spending time with the people she loves, and getting back to her hometown in Northern Michigan when she can.
---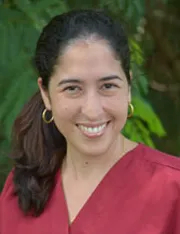 Lisbette Sanchez
Lisbette graduated dental assisting school from Lorenzo Walker Institute of Technology in 2003 receiving her expanded functions certification. She joined the Davey Family Dentistry team that same year and has worked side by side with Dr. Davey.
She was born is Cuba and moved to Naples in 1997. Lisbette and her two children enjoy spending time at our lovely Naples beaches.
---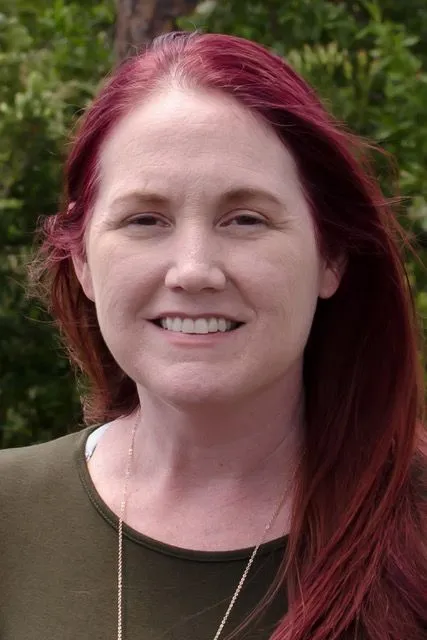 Shannon Patterson
Shannon is a Certified Dental Assistant and has been involved in quality dental care for 22 years. She is a graduate of Concorde Career Institute where she received her C.D.A/E.F.D.A. in 1998. With her knowledge and experience, she takes pride in making each patient's visit comfortable. She is excited her dental career led her to Davey Family Dentistry in 2014! The atmosphere of the practice is progressive, uplifting, and encouraging.
Shannon was born in Sterling Heights, MI and moved to Naples, FL in 1999. She is with her "high school sweetheart", Mike. She enjoys traveling, car shows, and spending time with their daughter, Ashlee who is attending UCF. Go Knight, Charge On!!
---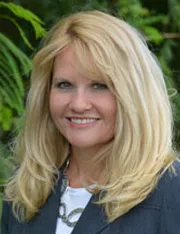 Office Manager/Front Desk
Coordinator Stephanie Van Wie
Stephanie has enjoyed working in the dental field since 1991. With over 29 years of experience from a certified dental assistant to working at the front desk/administrative duties she is ready to help. Stephanie joined the Davey Family Dentistry team in 2010. Her goal is to make your visit to our office as pleasant as possible.
Stephanie has lived in Naples since 1988, she moved here from northern Minnesota. At home, she looks forward to spending time with her family and friends. Stephanie enjoys her Florida lifestyle and being outdoors.
---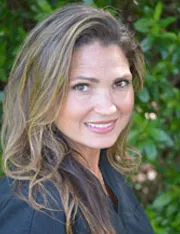 Business Manager
Kimberly Davey
Kimberly is a graduate of the University of South Florida. GO BULLS! She is a native Floridian. Kimberly started in 2000 with the opening of Davey Family Dentistry. She enjoys working in the dental field and continues to keep up on the latest dental and small business news by attending continuing education seminars.
Her time away from the office is spent with her husband, Jeremy (Dr. Davey) and their two boys, Wade and Gavin. She loves the outdoors, reading, and playing tennis.